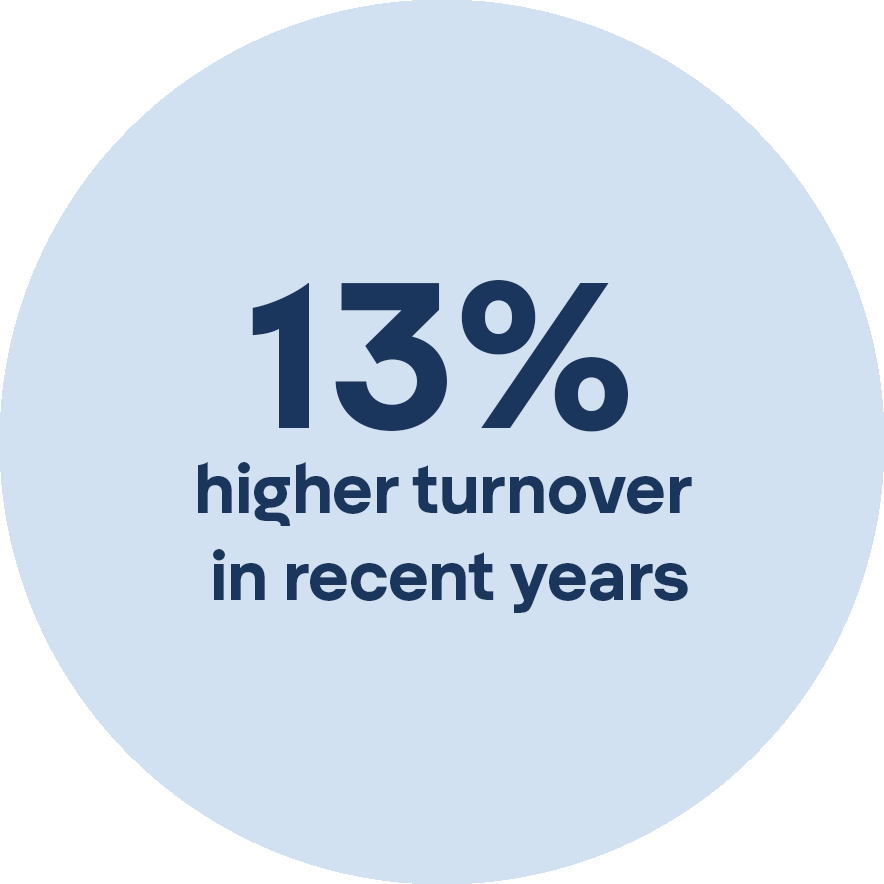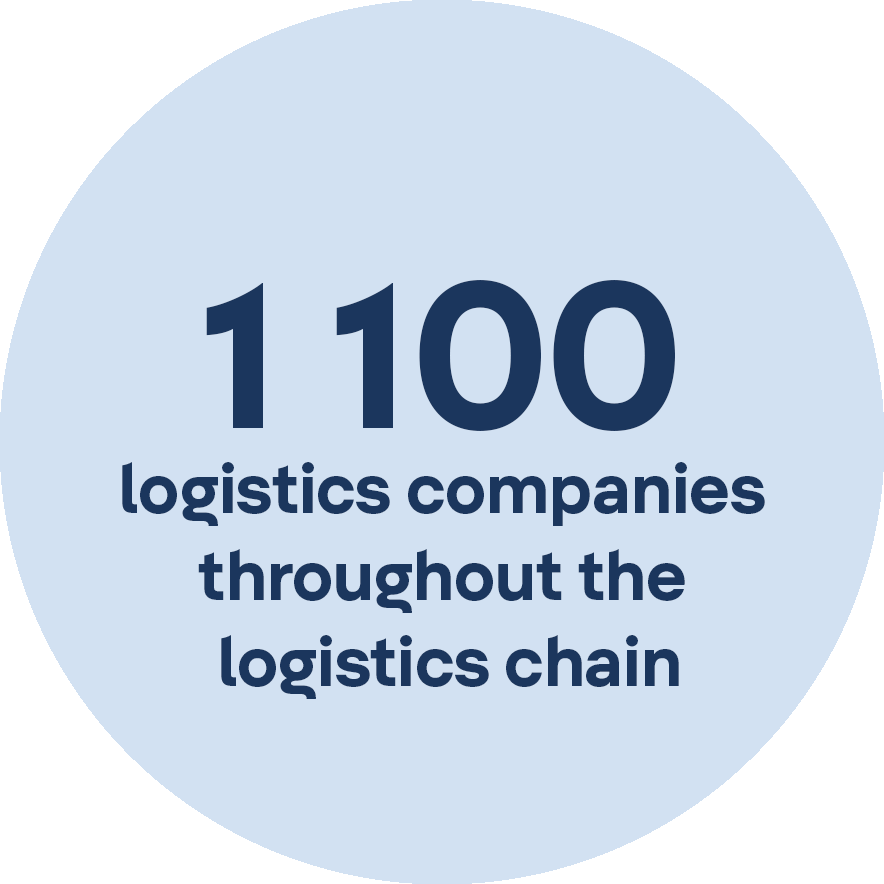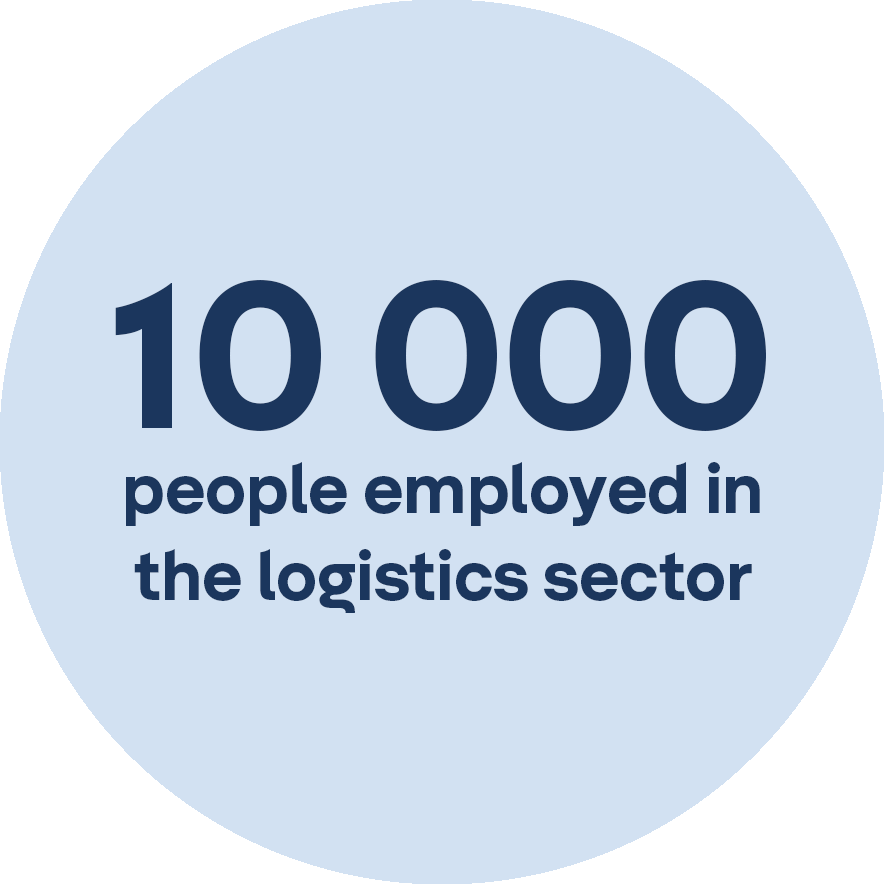 Best in Sweden – yet there is more to do!
In 2022, we topped the list when Intelligent Logistics ranked Sweden's best logistics locations.
Helsingborg has a strong tradition of logistics with a whole hub of logistics companies here. Major motorways meet here, along with efficient railways, ferry connections and Sweden's second-largest container port. You can reach three airports within an hour's radius, including the largest international airport in the Nordic region. Established networks, knowledge, academia, research, and test beds also exist.
But we are not content with that.
Now, we want to become Europe's most agile and sustainable logistics hub. More than 40 companies have signed the Helsingborg Declaration. With solid collaborations and joint experiments, we aim for climate neutrality by 2030.
"Northwest Skåne has all the logistical attributes required to create efficient flows of goods. Not least when the infrastructure and a favourable business climate are complemented by access to good skills in the region."
Johan Kallin, CEO, Nowaste Logistics
(Photo: Nowaste Logistics)
Logistics companies in Helsingborg have an annual turnover of SEK 10 billion and are growing steadily. This turnover is a combination of both the existing companies which are expanding and the new companies which are moving here.
The food transportation sector is particularly strong. A large part of Sweden's consumables passes through Helsingborg. We also see significant growth in third-party logistics, e-commerce and international distribution.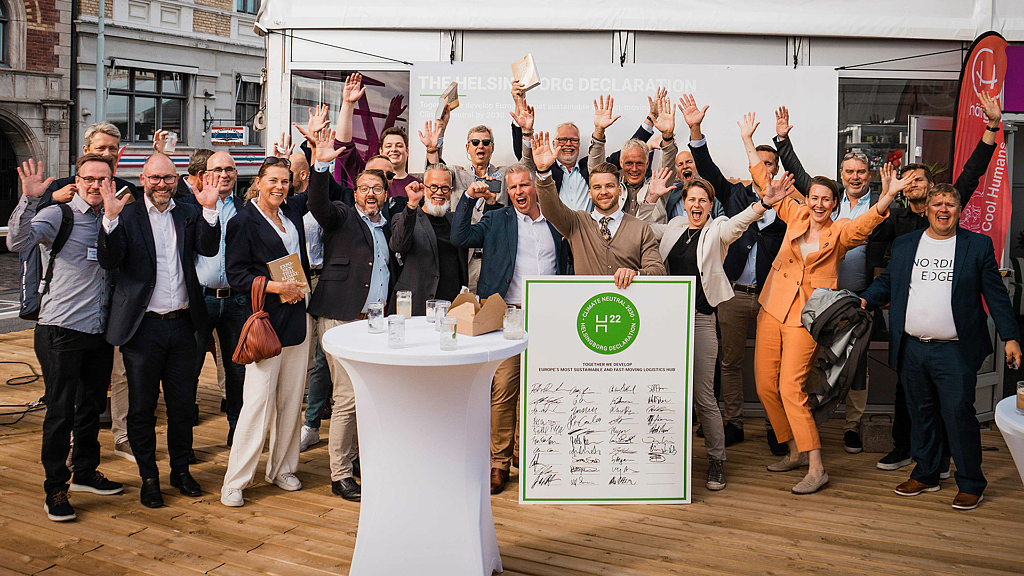 The goal: The most sustainable logistics hub in Europe
Helsingborg has already been recognised as one of Europe's most innovative and climate-smart cities. Now, we are taking the lead in the green transition and aiming to be Europe's most fast-moving and sustainable logistics hub.
The City of Helsingborg and more than 40 companies from the entire logistics chain are behind the Helsingborg Declaration. Together, we will find effective solutions to the climate crisis and become climate-neutral by 2030.
Sweden's second-largest container harbour switches to electricity
Helsingborg is home to Sweden's second-largest container harbour. Over the next few years, we are investing SEK 1 billion to modernise and expand so that the port can continue to grow for another 40 years. 
The handling of containers will be entirely electronically powered, and the planned new combined terminal will link sea transport with rail even more efficiently. 
Video: Only available in Swedish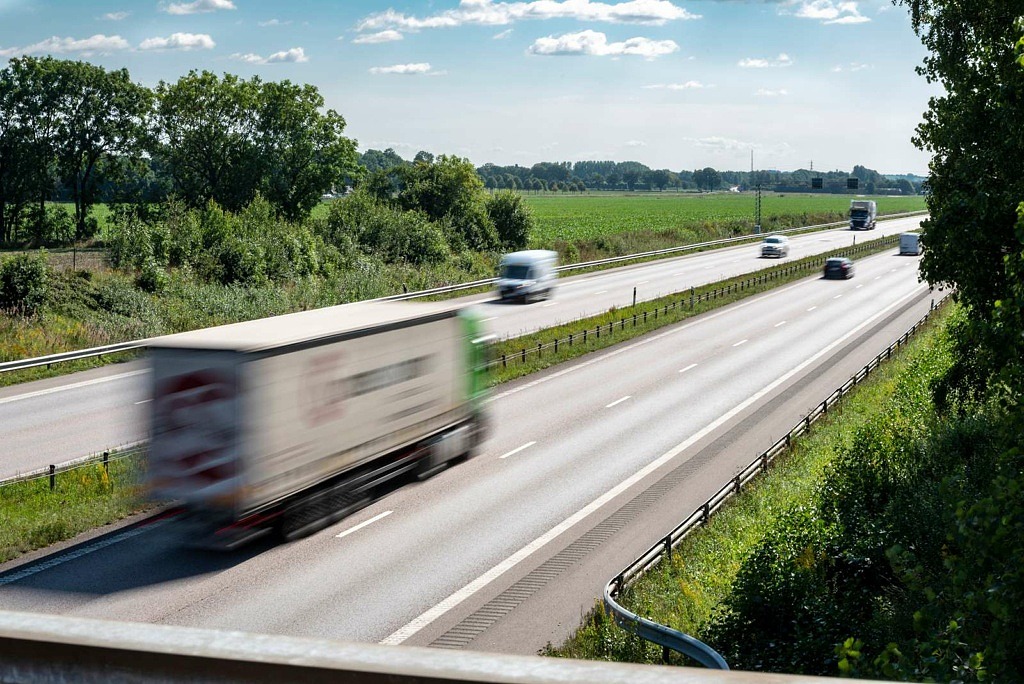 Motorways, railways, ferries and flights
There are the E4 and E6 motorways, high-capacity railways and intensive ferry services to Denmark. The largest international airport in the Nordic region, Copenhagen Airport, is an hour away. Ängelholm-Helsingborg and Malmö airports are within an hour's radius with daily flights to Stockholm.
Upon the completion of the Fehmarn Belt link in 2029, Helsingborg will be even closer to the continent, reducing significant travel time, especially to Germany. At the same time, lobbying efforts are underway to establish a fixed link between Helsingborg and Denmark. 
"Helsingborg distinguishes itself nationally and internationally through its fantastic collaboration with industry and academia. A partnership that among other things, develops teaching and knowledge development at Campus Helsingborg, which has contributed to a top position when it comes to the best logistics location in Sweden."
Klas Hjort, Senior Lecturer at Campus Helsingborg, Lund University.
Close to expertise and research
Helsingborg has been a logistics hub for a long time. There is an entire ecosystem of suppliers, customers, competences and peripheral services here.
Lund University has a strong branch in the city – Campus Helsingborg. They offer sought-after and industry-oriented programmes in logistics service management and supply chain management. Several logistics research projects are ongoing with the city and the industry.
Trial your idea in one of our test beds
In Helsingborg, you have access to several test beds and many of the concepts we test surround the logistics of the future. One of the test bed projects focusing on logistics is Digital Twin; here, we simulate traffic flows to reduce emissions.
The Digital Twin project is part of the Helsingborg Declaration, an initiative by the City of Helsingborg together with more than 40 companies from the entire logistics chain to make the Helsingborg region Europe's most agile and sustainable logistics hub.
Current pilots in our test bed
(Only available in Swedish)
Are you establishing, expanding, innovating, investing or testing? Regardless, we have an experienced person with industry knowledge who can help you with information, contacts and advice. Get in touch today!
Related pages